Moderator: Metal Sludge
Signed to a Major Label Multi-Album Deal
Posts: 17197
Joined: Mon Jan 15, 2007 11:39 am
Location: North Dakota
What does your travel kit look like? Any hacks are greatly appreciated!

Would love to see the CEO's travel go-to"s.
Everyone Is Someone Else's Bitch
Signed to a Major Label Multi-Album Deal
Posts: 16937
Joined: Wed Feb 01, 2006 3:59 pm
Location: North Carolina
Charger, charging battery, neck pillow, AirPods or noise canceling headphones, a book, and phone.
Headlining Clubs
Posts: 3361
Joined: Sun Feb 19, 2006 1:21 pm
Location: in the dumpster with Taime
Contact:
Phone, charging cord, portable charger, medication, makeup, books, Kindle....etc.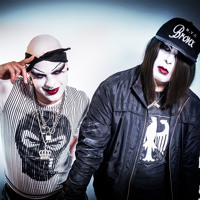 Cockblocked by Poison
Posts: 9911
Joined: Wed Oct 15, 2008 6:11 pm
Pack more underwear than you think you'll need. Pack fewer pairs of pants than you think you'll need.

Real travel hack: Download the Mobile Passport Control app when flying international. It allows you to skip the line at customs when returning to the U.S.
skunklovestiger wrote: A comment like this needs a really useless piece of shit. Well maybe you are used to get fucked by your mother in the basement. It would be better if somebody just kills you useless asshole. Just killl yourself shithead.
Playing Decent Clubs in a Bus
Posts: 1465
Joined: Sun Nov 23, 2008 2:17 am
Location: DTLV
ParaDime77

wrote:

↑

Sun Sep 17, 2023 4:47 pm

Would love to see the CEO's travel go-to"s.
Wrong forum for that request.
Playing First Stage at SludgeFest
Posts: 26402
Joined: Sun Jun 27, 2010 3:17 pm
Location: Oceanside, CA
Contact:
Extra apostrophe's to put them where the'y don't belong.
Rooster wrote: I hunt with a handgun.
pieceofme wrote: Yeah, Mojo is a lot of peoples favourite!
keyofgee wrote: I am a free thinker
Headlining a Theater Tour
Posts: 6011
Joined: Wed Jun 19, 2013 5:17 pm
Gum, to suppress the pain in my ears. Flying does not agree with my hearing for some reason.
The Tao of Pooh
cash and clothes is the main thing, toothbrush, razor, you don't need much really

I have a gym bag that doubles as my travel bag, most of the shit I need is already in there so I just grab it and go
It's good to be bad
It's the best time you'll ever have
What the hell is this ultra sad
Pray for your cool and work on that ass!
The End All Be All
Posts: 4634
Joined: Sun Jul 03, 2005 3:35 pm
I have a small suitcase that expands. I have a bag with makeup, hair spray, toothbrush, toothpaste, mouthwash, soap, shampoo, conditioner, q-tips, etc. that is packed all the time. I put my everyday makeup in there too, when I travel. And curling iron.
In the winter, the bag doesn't hold as much. Pant's, sweaters, boots, and hoodies, take up a lot more room that shorts, t-shirts, tank tops, and sandals.
I have a big one too, for longer trips.